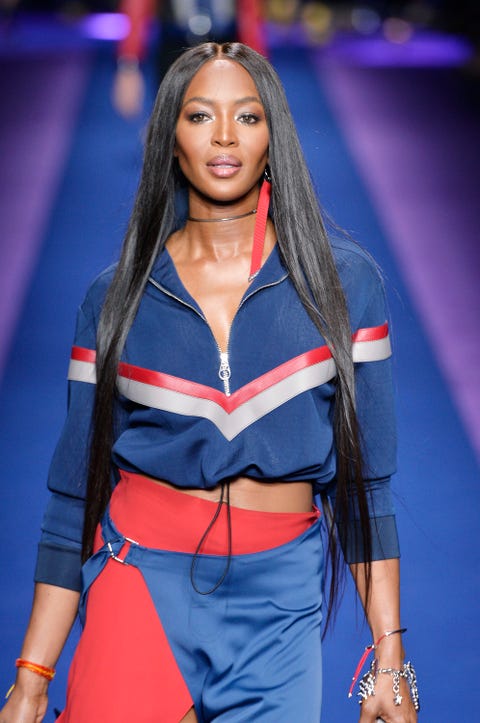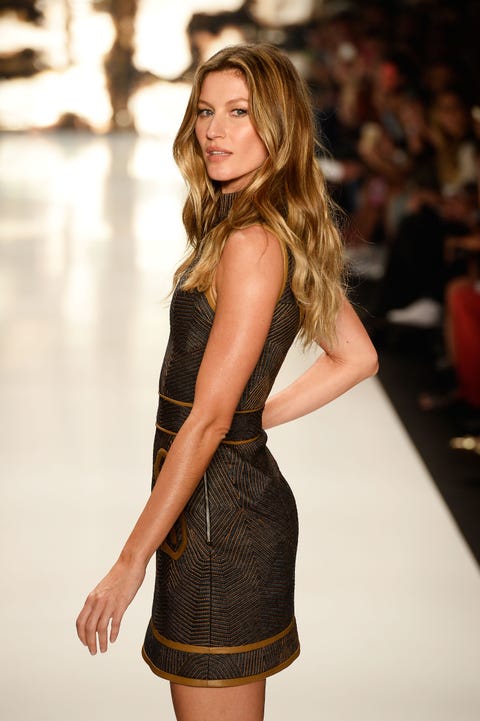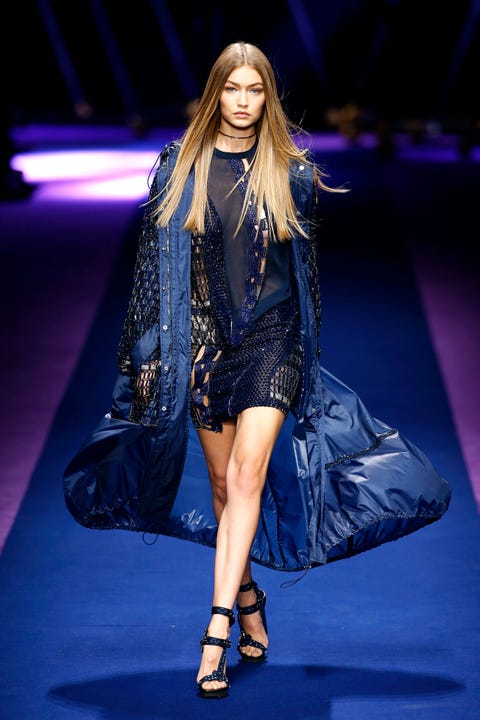 Gigi Hadid
Gigi inherited her modelling chops from her mum, Yolanda Hadid, and started her career when she was only two years old. She was first discovered by Guess co-founder Paul Marciano as a toddler, and appeared in a Baby Guess campaign. As a teenager, she relaunched her modelling career and signed to IMG in 2013.
After landing her first major fashion editorial in the December 2014 issue of Harper's BAZAAR, Gigi's modelling career skyrocketed both on and off the runway. She has since walked just about every major fashion show, starred in a multitude of campaigns, and collaborated with Tommy Hilfiger for three seasons on the Tommy x Gigi brand.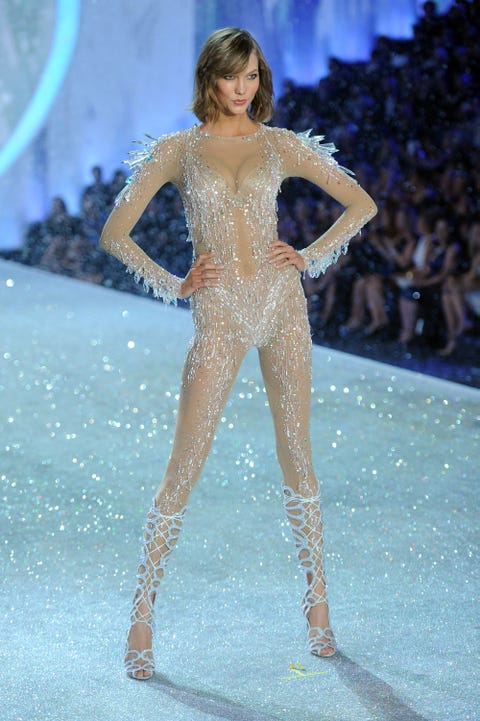 Karlie Kloss
Long before walking the biggest shows at fashion week, Kloss walked a charity fashion show in her Missouri hometown. Then, at the age of 15, she made her New York Fashion Week debut on Calvin Klein's runway.
"I was discovered at 13 in a mall in St. Louis. I had never been on an airplane, actually." she told CBSin 2015.
Since, Kloss has walked every major runway in New York, London, Milan and Paris—along with starring in campaigns for brands like Oscar de la Renta, Versace and Diane von Furstenberg. In 2015, she partnered with Flatiron School and Code.org to create a scholarship program, Kode with Klossy,which supports young girls who are interested in computer science to become leaders in tech.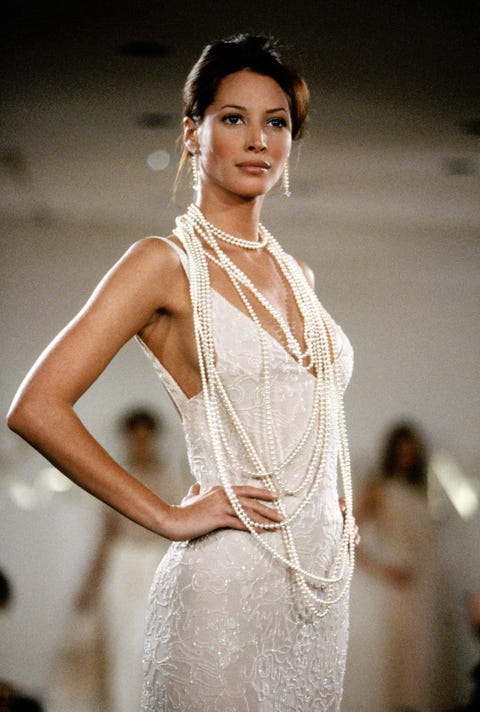 Christy Turlington
While horseback riding in Florida at the age of 14, Turlington was spotted by a photographer. Just one year later, she was making her way to Paris, she revealed in an interview with Harper's BAZAAR.
While dominating the '90s fashion world as one of the "Big Five" supermodels, she appeared in major campaigns for Calvin Klein, Chanel, Versace, and more while also walking every major runway show. In 2014, she was named one of Time's 100 Most Influential for the philanthropic work she has accomplished since.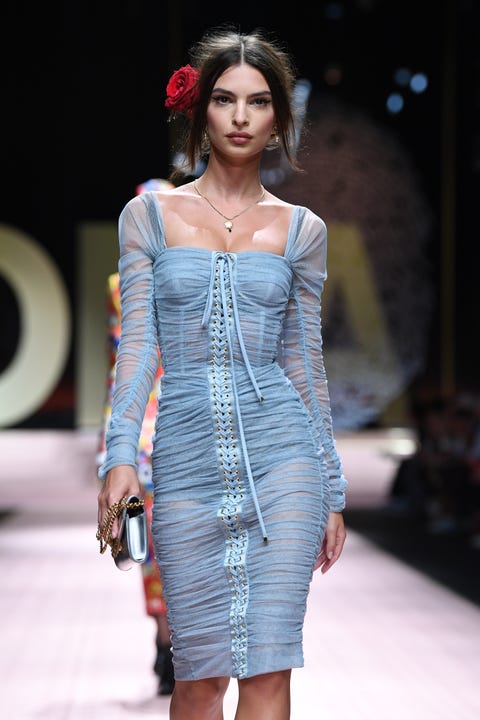 Emily Ratajkowski
EmRata's dream of acting and modelling came true when she signed with Ford Models at age 14. Between small modelling jobs, she dipped her toes into the acting world and once appeared on Nickelodeon show iCarly, according to NY Times.She dropped out of college after one year to pursue her modelling career, and got her big break in 2011 when she appeared topless in Robin Thicke's music video for "Blurred Lines."
Today, Ratajkowski has appeared in hundreds of magazines and even landed key roles in movies such as Gone Girl, Entourage, and I Feel Pretty.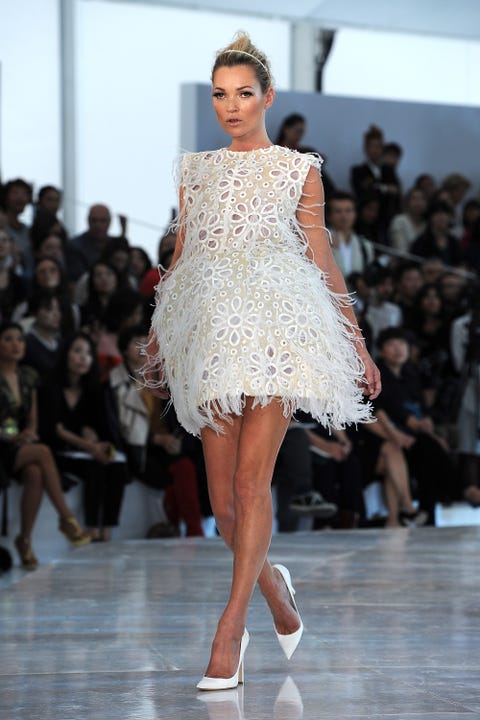 Kate Moss
Renowned model scout Sarah Doukas found a 14-year-old Kate Moss squabbling with her father at JFK Airport in New York. Doukas got on their flight to England and approached them in-flight as soon as the seatbelt sign turned off, Business Insider reports.
In the '90s, Moss' collaborations with Calvin Klein brought her to fashion icon status after debuting the "heroin chic" look. Moss spent the decade dominating runways, campaigns, and editorials as one of the supermodels to watch.
Passing the torch along, Moss founded the Kate Moss Agency in 2016 for young models and creatives.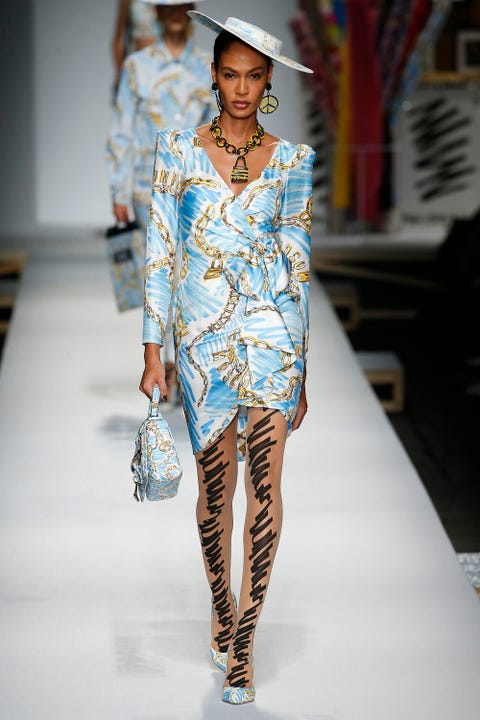 EstropJoan Smalls
Instead of getting scouted by surprise, Smalls actively pursued modelling in Puerto Rico, where she was born and raised. Though she lost the competitions she entered as a young girl, she earned a much bigger prize later on.
After moving to New York, Smalls signed to IMG Models in 2009 and focused on runway work. She got her big break walking at Givenchy Haute Couture in 2010, courtesy of Riccardo Tisci. In 2010, Smalls began modelling for Victoria's Secret and has walked in the Victoria's Secret Fashion Show since.
But aside from the VS runway, she's also walked just about every major fashion show including Gucci, Chanel, Prada, Tom Ford, Versace, Balenciaga, Saint Laurent, and Louis Vuitton.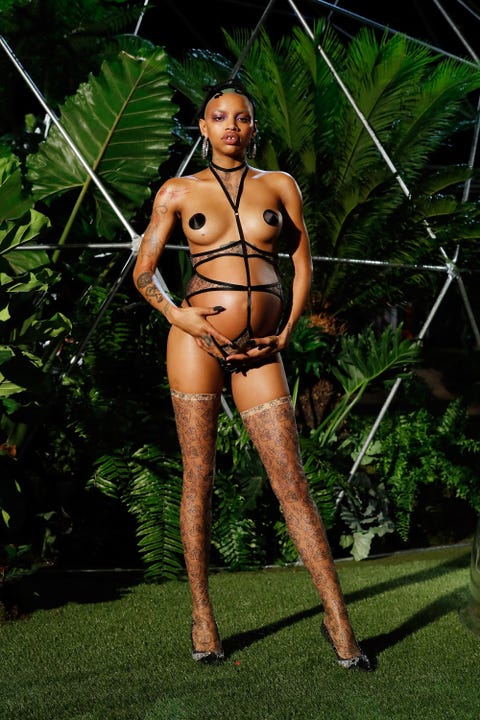 Slick Woods
Cool girl Woods was actually discovered by another model, Ash Stymest.
"I was literally at a bus stop in L.A. and Ash Stymest runs up to me and he's like 'Oye!' and I'm like, 'What the f**k? Who is this?'" she told CR Fashion Book in 2016. "So we got close and he ended up being one of my best friends for a minute. And then Dave [Mushegain] started taking pictures of me. And then I came to New York and The Lions signed me. I've been working with them for a couple months and then they finally signed me a week ago or something like that."
Woods has appeared in campaigns for Moschino and Calvin Klein and was named one of the faces of Fenty Beauty by Rihanna in 2017. In fact, the model is a regular muse to Rihanna herself and most recently walked her Savage x Fenty runway show at New York Fashion Week while nine months pregnant.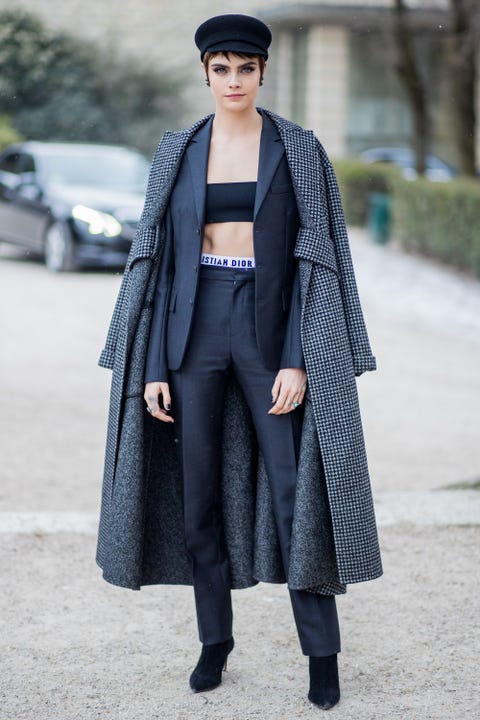 Cara Delevingne
Delevingne's close connections, including older socialite sister Poppy, helped launch her into the modelling world at a young age.
"I've been best-friends with Genevieve Garner, daughter of Sarah Doukas [CEO of Storm Model Management] since I was five. Sarah saw me when she came to our school and Gen introduced us. I had never thought about modelling before, and it just happened," she told the Telegraph in 2011.
Delevingne was signed to Storm Model Management in 2009 and landed her first campaign for Burberry at 18 years old. Delevingne quickly went on to dominate the runways and won "Model of the Year" at the 2012 British Fashion Awards.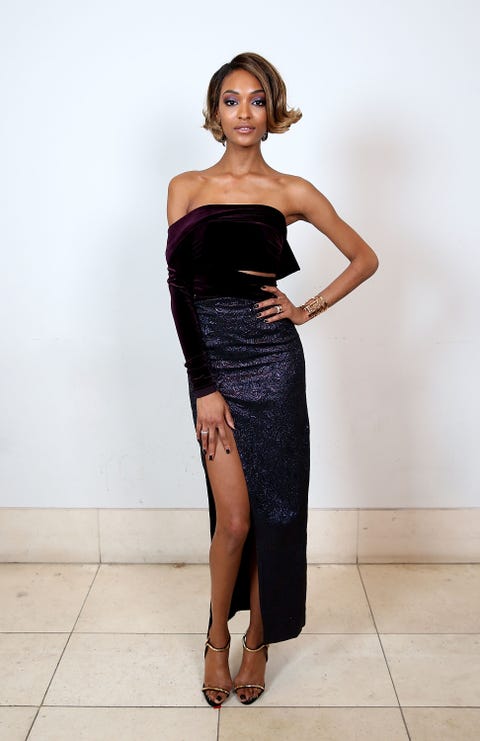 Jourdan Dunn
According to an interview with the Guardian, Dunn was spotted "mucking about"—not shopping, she corrects—in a Primark store when she was 15.She was approached by an agent from Storm Management, the same agency responsible for discovering Kate Moss. By 16, she was already walking in shows for Ralph Lauren and Marc Jacobs.
Dunn has appeared as the face of Maybelline and in 2013, she was named "Model of the Year" at Harper's Bazaar UK's Women of the Year Awards.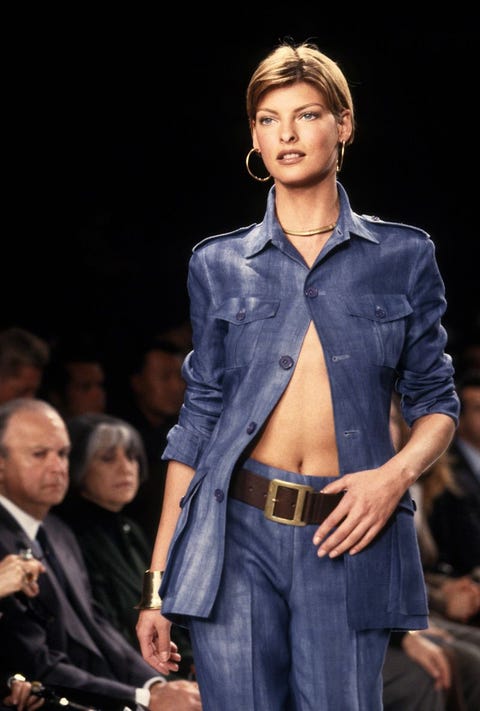 Linda Evangelista
"I took a modelling course in my hometown, St. Catharines, Ontario, Canada. It was sort of a scam. In order to work as a model, you had to pay for the classes. My mum paid for me. They sent me there at 16, and I was chosen by a Japanese agency to go over to Japan for the summer to work," Evangelista told Interview Magazine in 2013.
"My parents were strict Italians who didn't let me go out past 10 o'clock, and I had to choose between going out Friday or Saturday night and was not allowed to have a boyfriend. But they said okay. I got there and it was a catastrophe. They wanted me to take my clothes off and shoot me naked. It was a nightmare and I panicked and basically the Canadian Embassy helped me out. I was there about two days and went home, saying, 'I don't want anything to do with this ever again.' But how I got my start was that my modelling agency insisted I enter the Miss Teen Niagara Pageant."
Now, Evangelista is respected as one of the most iconic, influential models of all time and has appeared on over 700 magazine covers.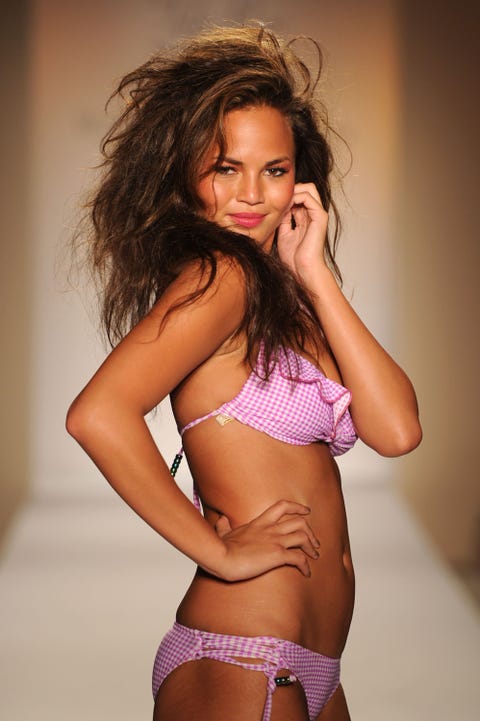 Chrissy Teigen
Teigen's popularity reached viral status after she posed for Sports Illustrated, but she was first scouted at a surf shop she worked at in Huntington Beach, California. Even then, she was not convinced. "For someone as insecure as I was, it didn't seem possible," she once told Vegas Magazine. 
In 2010, she was Sports Illustrated swimsuit "Rookie of the Year" and later appeared on the 50th anniversary cover. Now signed to IMG Models, she's also a New York Times best selling cookbook author and the host of Lip Sync Battle.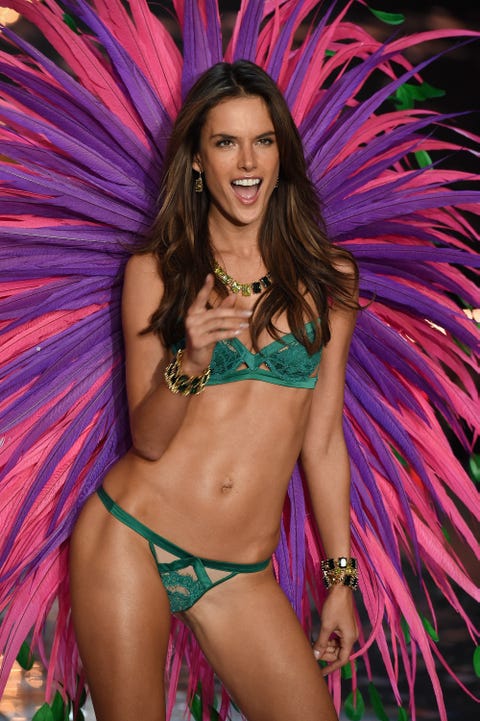 Alessandra Ambrósio
Ambrosio started taking modelling classes in Brazil at the age of 12. She continued with the contests and by the time she had turned 14, she was chosen as a finalist for the countrywide "Elite Model Look" competition. The rest, as they say, is history.
Along with appearing in major fashion campaigns for brands like Balmain and Dolce & Gabbana, the model has been most-known for her work with Victoria's Secret. As one of the most recognised VS Angels, Ambrosio walked an astounding 17 Victoria's Secret Fashion Shows, making last year's her final walk for the annual show.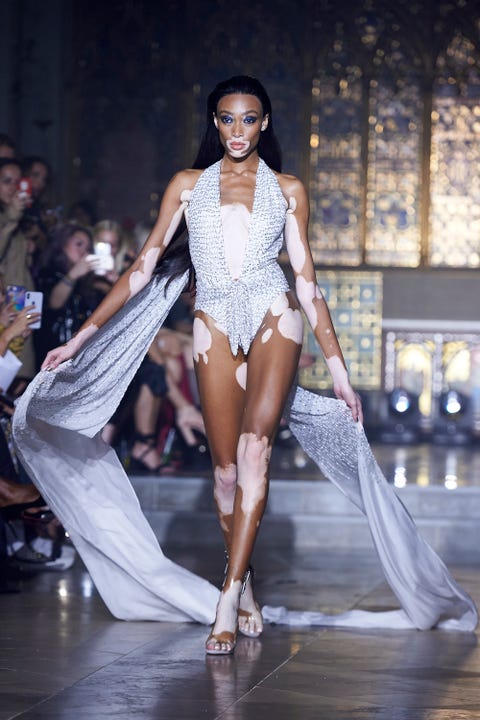 Winnie Harlow
Harlow was first discovered by Tyra Banks on Instagram, who cast her as a contestant on America's Next Top Model. Harlow placed 6th overall in the competition, after winning a second chance following her original elimination.
Since then, Harlow has walked runways for the likes of Marc Jacobs, Tommy Hilfiger, and was just cast as Victoria's Secret's newest model. She has also been a spokesperson for vitiligo and gave a TED talk in 2014 called, "My Story is Painted on My Body."16 of 25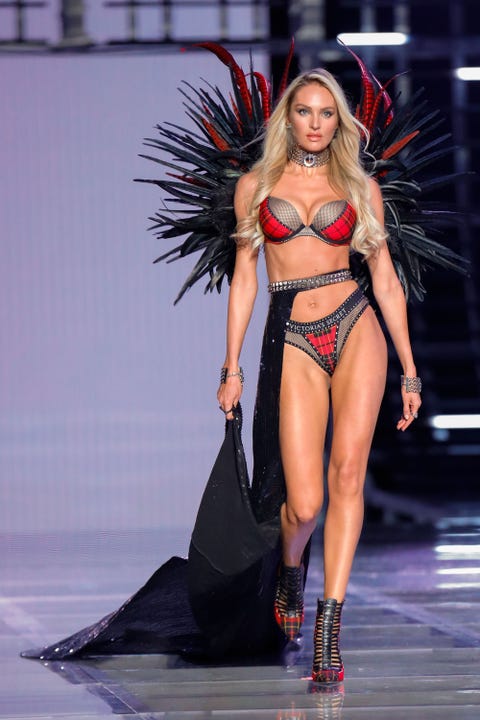 Candice Swanepoel
The South African bombshell was unexpectedly discovered while shopping at a flea market. By the time she was 16, she was already modelling in Paris, according to Business Insider.
Along with being named a Victoria Secret Angel in 2010, Swanepoel has walked the runway for several major designers including Fendi, Dolce & Gabbana, Michael Kors, and Chanel. In 2018, she launched her own swimwear line, Tropic of C.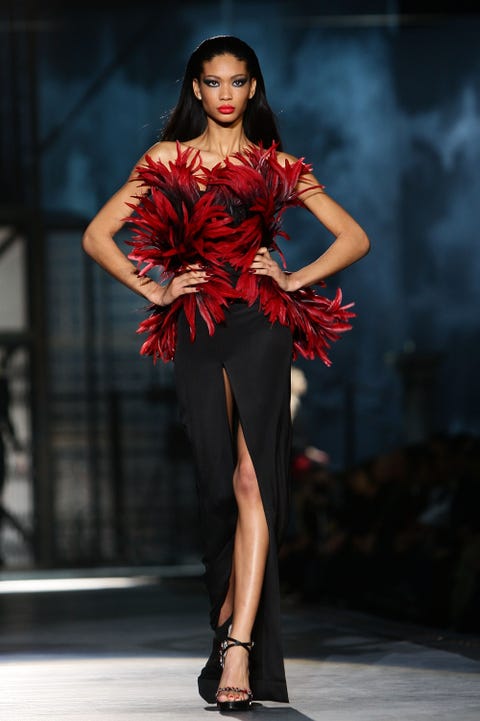 Chanel Iman
Iman says she had wanted to be a model her whole life. After turning 13, she and her aunt visited various modelling agencies around her home city of LA. In a matter of weeks, she found herself signing with Ford.
In 2010, Iman became a Victoria's Secret Angel and starred in several of the company's campaigns. She's also appeared in campaigns for Dolce & Gabbana, DKNY, Bottega Veneta, Ralph Lauren, and many more.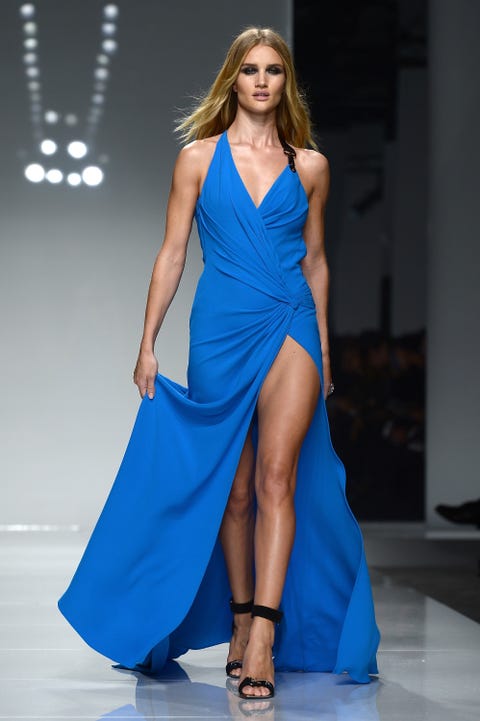 Rosie Huntington-Whiteley
The model was first discovered by British agency Profile Model Management when she was just 15 years old and signed to their "New Faces" division.
Whiteley made her runway debut at Vivienne Tam's New York Fashion Week show in 2004. She has appeared on dozens of magazine covers, campaigns for Givenchy, Dolce & Gabbana, Burberry, and Balmain, and became a Victoria's Secret Angel in 2010. She has a successful lingerie line for Marks & Spencer and recently launched her own beauty brand.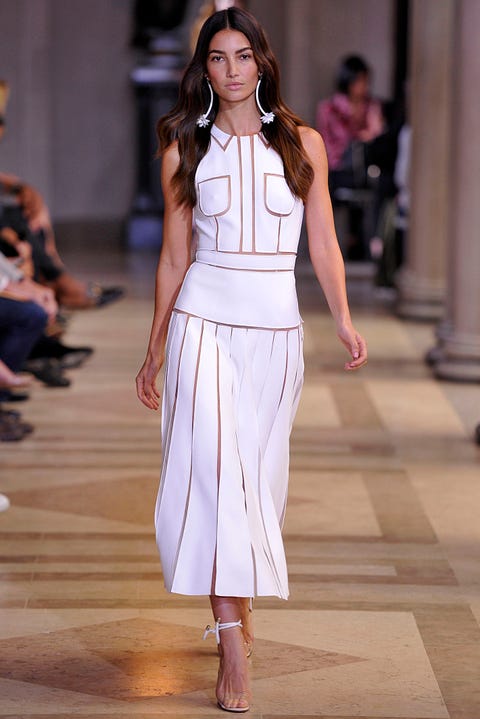 Lily Aldridge
Aldridge was at her school carnival when she was discovered at the age of 16, according to Tatler. Her first job was a campaign for Abercrombie & Fitch.
Since then, Aldridge has appeared in campaigns for rag & bone, Bobbi Brown, Coach, and been named a Victoria's Secret Angel, walking in the brand's runway show each year.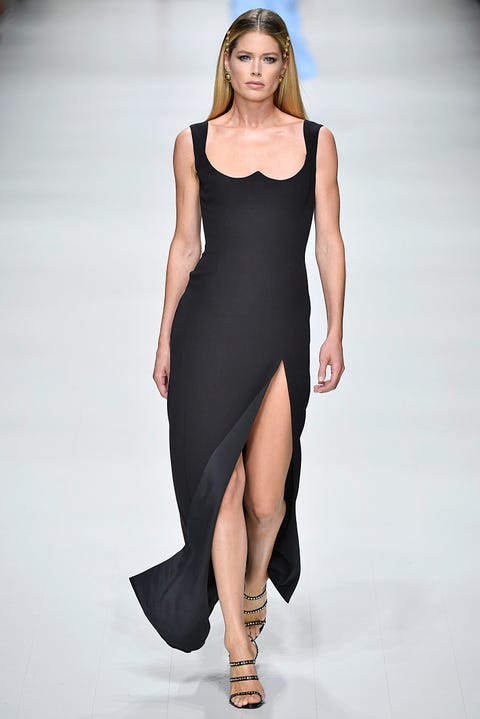 Doutzen Kroes
When Kroes was an 18-year-old living in Holland, she sent photos of herself to an agency to earn some extra cash and was signed immediately.
"I felt super-young coming from the north of Holland, and I went to Amsterdam only once before I went to New York. It was a really big adventure to go there," she told the Telegraph.
In 2008, Kroes become a Victoria's Secret Angel and has been a regular on the runway since. She's also landed campaigns for brands like Valentino, Balmain, Mugler, and Stuart Weitzman.21 of 25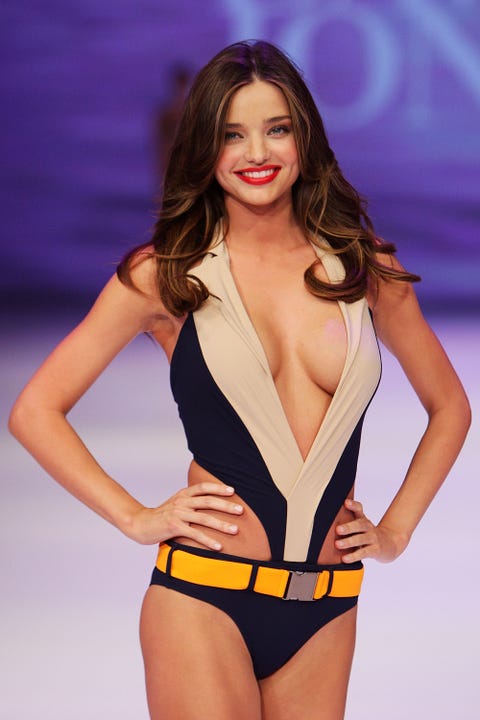 Miranda Kerr
The sweet-faced model got her claim to fame when she won a modelling contest for Dollymagazine at the age of 13. Afterwards, she moved to Brisbane to finish school and started modelling for Billabong. In 2004, she signed with NEXT Model Management and eventually signed a contract with Maybelline, later becoming the first Australian Victoria's Secret Angel.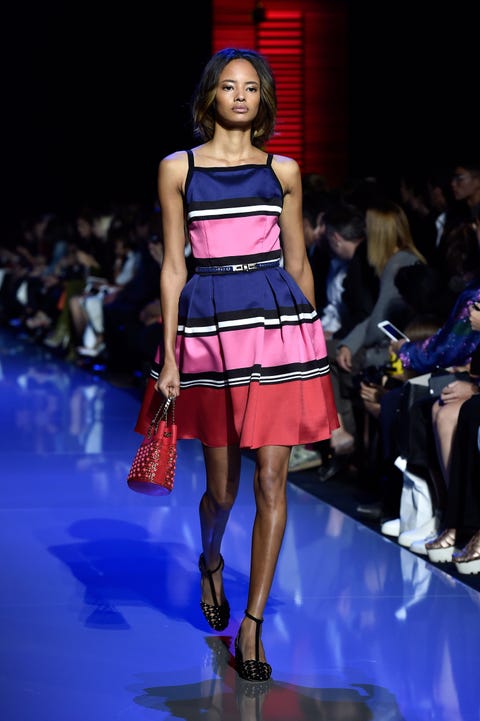 Malaika Firth
"I wasn't discovered as such, my mum called Premier Models after seeing The Model Agency on Channel 4 and Carole White, Premier's founder, signed me up straight away!" she told i-D in 2014.
In 2014, she became the first black model in 19 years to score a Prada campaign—the last one being Naomi Campbell.
Firth has walked in shows for Jean Paul Gaultier, Bottega Veneta and Marc Jacobs.23 of 25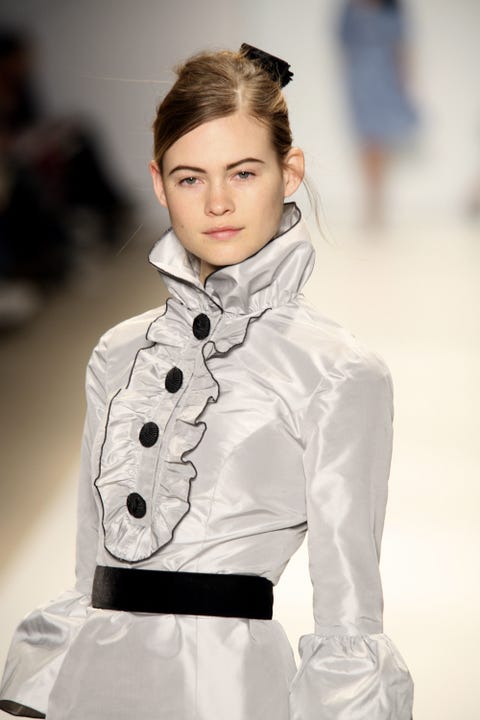 Behati Prinsloo
"I was in Cape Town on vacation with my grandmother and grandfather. We went to the grocery store after church and this guy came up to me and asked if I was a model and wrote his number on a piece of paper and my grandfather was like, 'this is so shady,'" Prinsloo told Fashionista in 2009. "So we went home and told my parents about it and never did anything. And then the next time I was in Cape Town, Noelle [Doukas, daughter of Sarah Doukas, founder of Storm] came up to me and asked me to come into the agency. So I finally went in and signed with Sarah right there. I spent the summer in Cape Town and it went really well so they shipped me off to London."
Prinsloo first debuted as a Prada/Miu Miu Exclusive. She became a Victoria's Secret Angel in 2009 and later designed the "Behati Loves Pink" swimsuit capsule collection for the brand. She has appeared in campaigns for H&M, Nina Ricci, DKNY, and Nine West.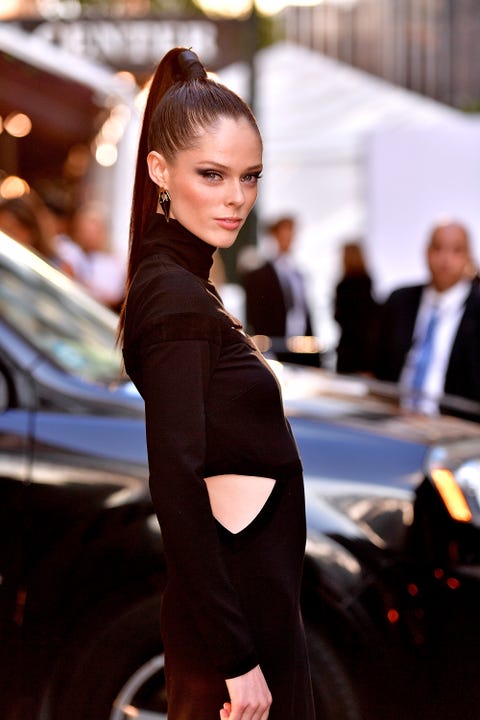 Coco Rocha
"I was discovered at an Irish dance competition when I was 14. I was sitting with my friends and this older man came up to me and said, 'Have you ever thought of modelling?' I actually thought he was one of the security guards or someone who worked at this dance competition, and he was going to tell me to remove my feet from the fancy tables. All of us thought it was some kind of joke — or that this man needed glasses," Rocha told Buzzfeed in 2013.
Since then, Rocha has faced a number of campaigns including Versace, Chanel, Dior and Dolce & Gabbana.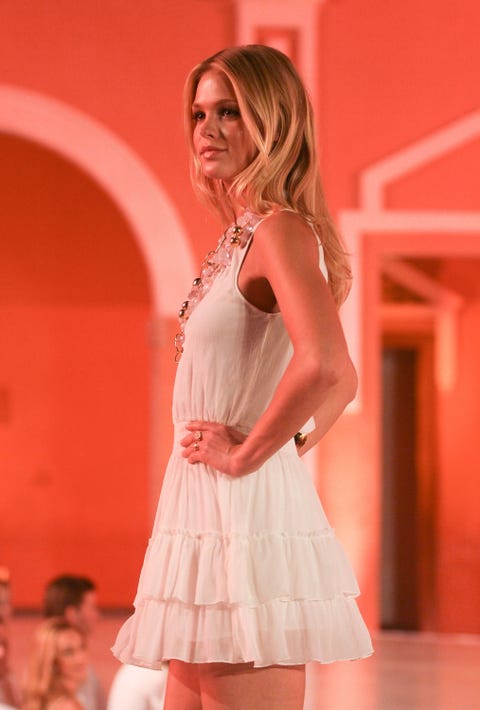 Erin Heatherton
Heatherton started modelling after an unexpected run-in at the beach. An Abercrombie & Fitch scout approached her—not really "approached" as much as "ambushed"—from his cab and asked who represented her.
"Modelling is not a normal career path in Skokie. I was embarrassed that he hadn't asked my friend to model, too, but my friend's mom was there and got his information. Later that year, I was in New York meeting with agencies, and that's when I began with Marilyn," she told Michigan Avenue Magazine in 2011.
Heatherton has since walked for Stella McCartney, Chanel, Tommy Hilfiger, Michael Kors, Christian